Sisterhood of the Holy Nativity (SHN)
Contact: Sister Abigail abizac50@hotmail.com


Bethlehem by the Lake

Grafton
Commemoration 2007
The Sisterhood of the Holy Nativity is a Religious Order of women in the Episcopal Church founded in 1882 the Rev. Charles Chapman Grafton, aftewards the Second Bishop of Fond du Lac.
Members of the Order live a mixed life, combining an apostolic ministry with a contemplative lifestyle. The Rule of the Sisterhood of the Holy Nativity follows the model of the Rule of St Augustine of Hippo. Members strive to make the love of God the motive of all actions. The four 'charisms', which undergird their life, are Charity, Humility, Prayer, and Missionary Zeal.
Its special dedication is to the Incarnation of our Lord. Its special focus is bringing others to know Christ. The sisters live in community and observe daily monastic offices and the Holy Eucharist.Among their activities are religious education, retreats and other outreach ministries. The Sisters have a Convent house, Bethlehem-by-the-Lake in Green Lake, Wisconsin.

Chapel at Bethlehem by the Lake
Recently the Order turned the operations of its Saint Mary's Retreat House in Santa Barbara, CA over to the Order of the Holy Cross who established residence after their monastery up the road was destroyed by fire in 2008.
Additional hisotrical material on the Sisterhood can be found at Project Canterbury.
For additional information on Bethlehem by the Lake, contact Sister Abigail at (920)748-5332.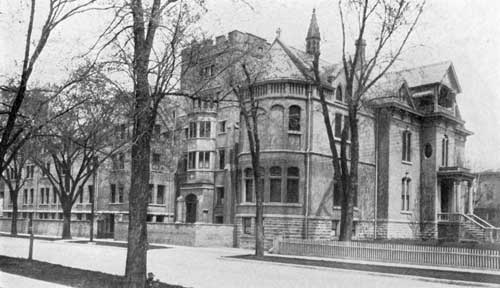 Motherhouse Convent, Fond du Lac circa 1925